Supply Chain Initiatives

Fulfilling our responsibility as a specialized trading company
Recently, Business Continuity Plans (BCP) that seek to minimize the impact of interruptions to business caused by natural disasters and so on are increasingly being viewed as important for transactions between companies. In the manufacturing and logistics industries in particular, from the perspective of product supply responsibility, BCPs that include not only the company itself but the whole of the supply chain have become a major issue. However, due to a lack of manpower and know-how, many companies have been unable to move forward with the formulation of BCPs.
As a specialized trading company that supports manufacturing, Yamazen is rolling out its "BCP.ERS" one-stop support service nationwide. This covers every step from formulating BCPs to the selection and deployment of equipment, and is aimed at preventing interruptions to the supply chain for the industry as a whole.
We have held a large number of seminars related to BCP across the country, to which the reaction has been very positive.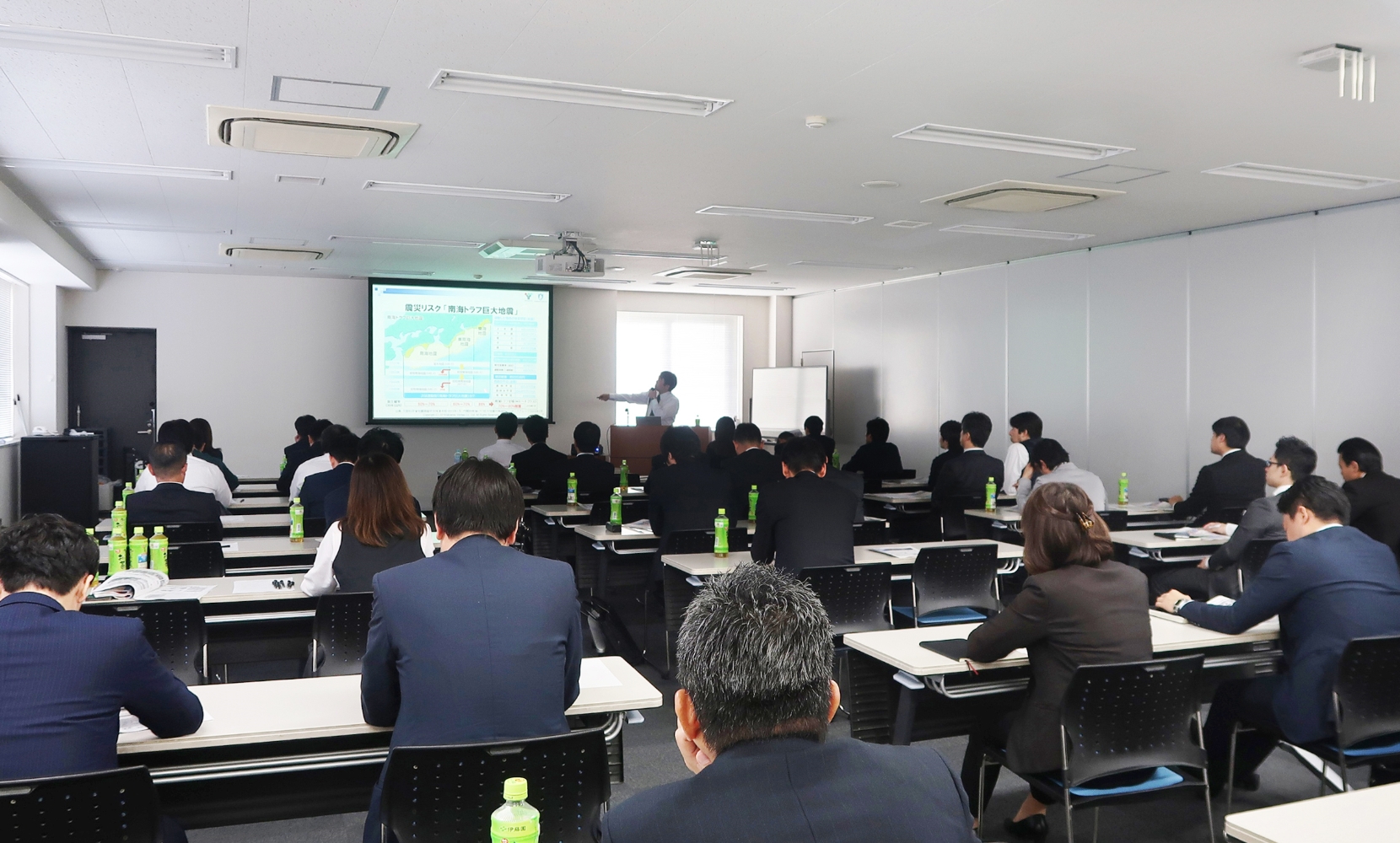 BCP seminar in progress
---