Home Products Business

Business Details

We anticipate change and scoop up potential needs.
Making life richer and more comfortable
The Home Products Division Headquarters provides a wide range of products for the home and for daily use that make people's lives more convenient and enjoyable. We distribute products such as home appliances (HVAC equipment, cooking equipment, healthcare equipment, audiovisual equipment, and lighting equipment, etc.), interiors (assembly/storage furniture, beds, chairs, desks, etc.), exteriors, and leisure products to home centers, large retailers of electrical appliances, general supermarkets, and mail-order operations.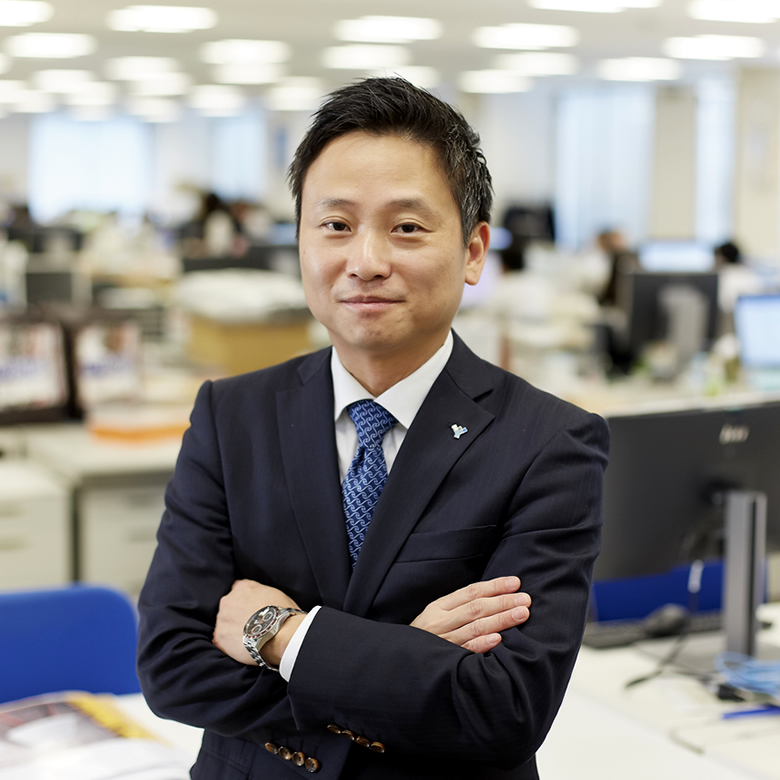 What is the mission of the Home Products Division Headquarters?
To make life richer and more comfortable
As the name "Home Products" suggests, we provide a wide range of products that are closely related to daily life, and our mission is to make people's lives richer and more comfortable.
In the Home Products Division Headquarters, we develop the "Yamazen Original Development Products" series that meet people's needs in terms of functionality, design, quality and price, and supply these to the market. Items such as fans, under-table heaters and folding tables whose market shares rank amongst the highest are examples that embody our mission. In addition, as a trading company, we provide a wide range of products from each manufacturer to society via stores and Internet shopping.
On the other hand, in the retail industry, which includes the home centers and large retailers of electrical appliances that comprise our main sales routes, competition between companies and stores is intensifying due to factors such as changes in the social environment and consumer needs, and particularly in recent years, the decline in the population and the emergence of Internet shopping.
Even under such conditions, supplying the products that the market wants swiftly, and making proposals that allow the product to be differentiated in the market, are important from the perspective of achieving our mission.
By using a highly diverse lineup that combines products from various manufacturers with Yamazen Original Development Products that stores cannot create on their own, and that incorporate features unique to trading companies that stores would not notice, we aim to contribute to the performance of these outlets.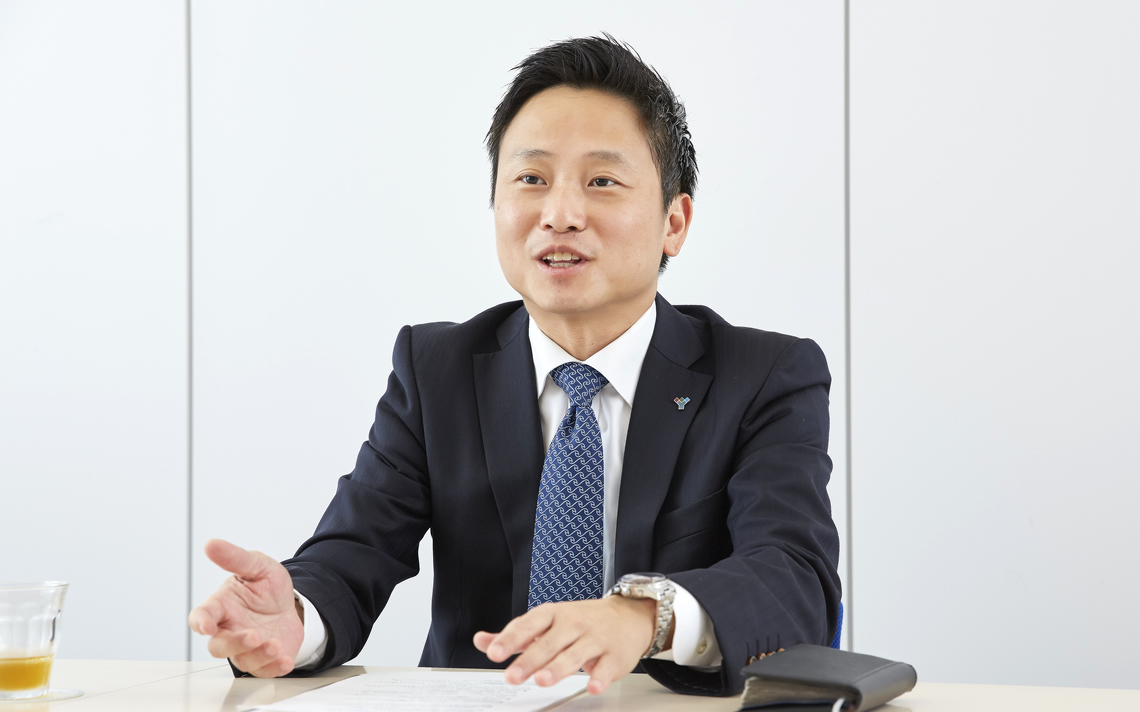 What are the strengths of the Home Products Division Headquarters?
The infinite nature of the market,"matching" (ability to plan and propose),
product development capabilities, and "people"
The market for products for home and daily use related to people's lifestyles is extraordinarily large, and there is no limit to the number of products that can be conceived. Sales channels include everything from stores such as home centers and large retailers electrical appliances to Internet shopping, and these too can be considered to be infinite. The "infinite market" derived from such an "infinite number of products" and the "infinite number of sales routes" is what drives the considerable appeal of the Home Products Business, and is also the source of our potential.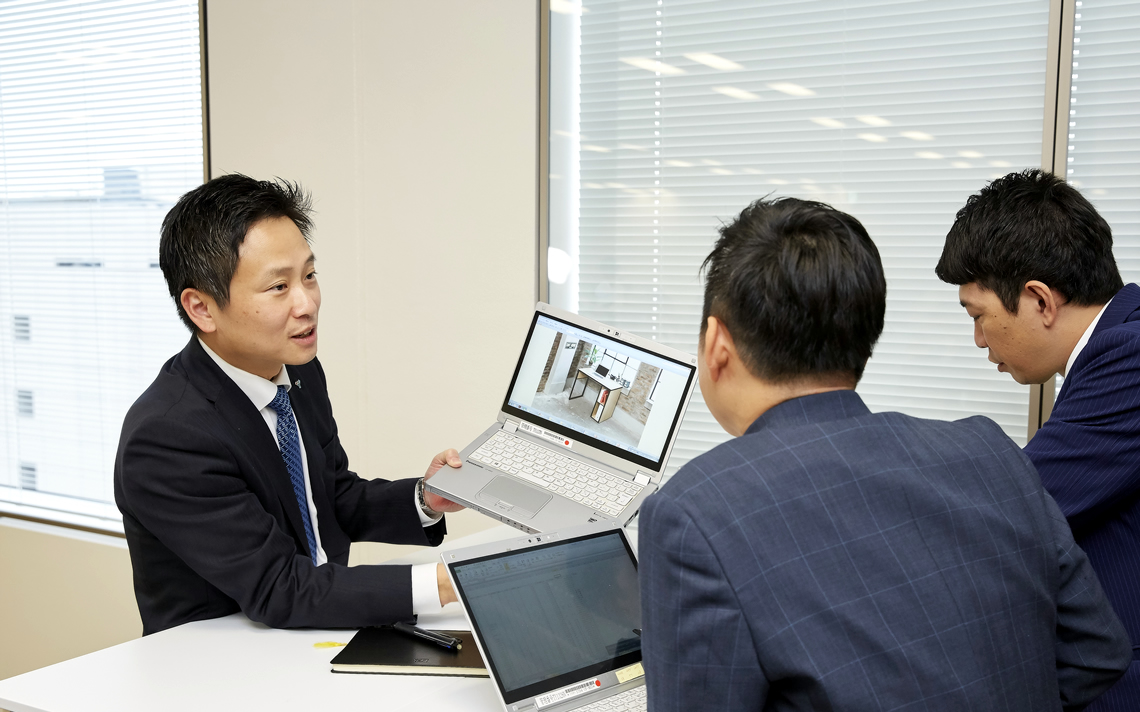 In the infinite market, we do not simply provide a wide range of products as a trading company, but instead submit our own proposals, based on plans we have drawn up ourselves, to contribute to store sales. The so-called "matching" proposal, involving the linking of stores and manufacturers that have not previously conducted transactions, is one of our specialties. For example, at some time in the past, we connected a certain discount store with the manufacturer of a long-established brand, and developed an original tie-up product. From the store's perspective, this led to transactions with the long-established manufacturer, and from the perspective of the manufacturer it led to the expansion of its sales channels while preserving its brand image. The most important thing is that by responding to the demands of the consumer for a high-quality product at a reasonable price, we have generated major hits. Even things that would usually be difficult to achieve become possible when Yamazen chooses to get involved. This attitude of aiming for mutual prosperity with business partners by utilizing our ability to plan and propose such "matching" could be said to be part of the unbroken line of Yamazen DNA.
In addition, our product development capability (Yamazen Original Products), which enables us to resolve the problems encountered in daily life, scoop up the latent needs of customers, embody them in a product, and propose them, is without doubt one of our strengths. We have in the past responded to the needs of society and consumers in this way, such as by rapidly offering Yamazen original energy-saving fans and under-table heaters in the aftermath of the Great East Japan Earthquake. Today, those fans and under-table heaters have grown to rank among the highest in terms of market share. These products that were cultivated in the Japanese market are now spreading overseas through an infinite number of sales routes. Going forward our goal is to continue to use selection and concentration (discovery of latent needs and speed of development) to create products that can take the No.1 spot in market share.
It is "people" that support these strengths in "matching" (ability to plan and propose) and "product development capability." Each and every employee in the Home Products Division Headquarters works to meet the expectations of customers, based on their determination not to allow themselves to be beaten by competitors in terms of quality, price, or sales follow-up, under any circumstances. This highly individual mindset, backed as necessary by the organizational power derived from the monolithic unity of the entire Home Products Division Headquarters, has met with the high valuation and trust of customers.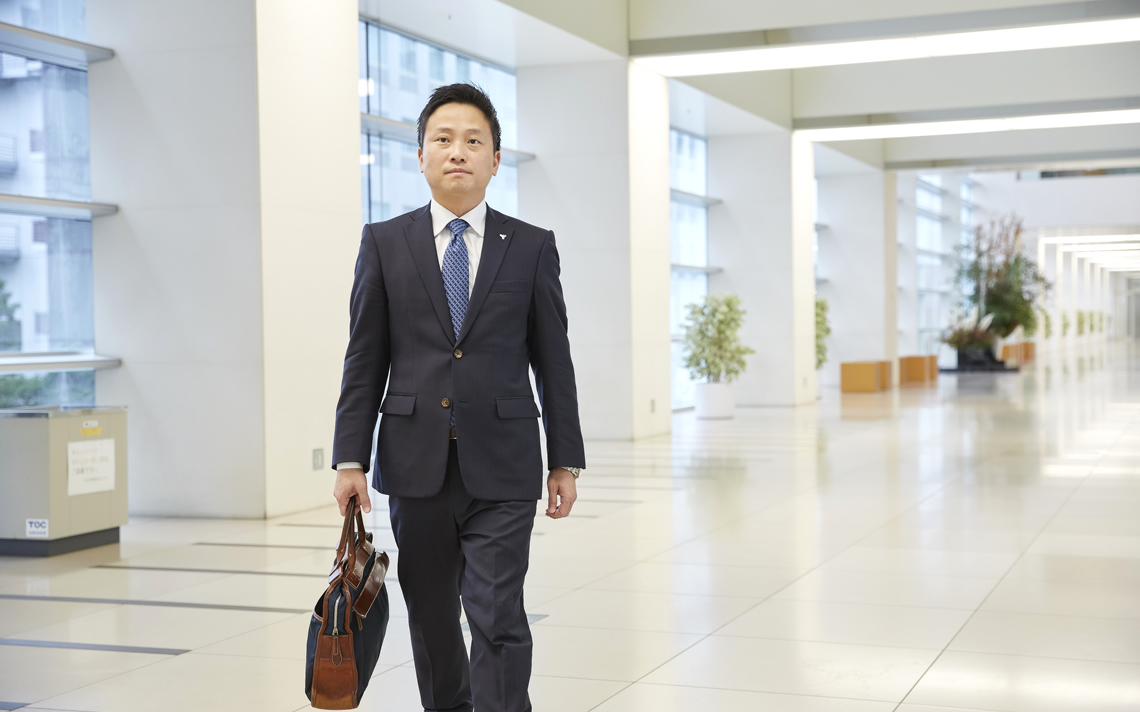 What role does the Home Products Division Headquarters fulfill with regard to society?
When demand emerges we will be there to help, without fail
Yamazen has advocated an approach to business based on reacting to change and dealt with markets that vary by the hour. The Home Products Division Headquarters is sensitive to changes in the outside world, picking upon them ahead of others, and is proud of the way it fulfills its role of continually responding to circumstances. After the earthquake, we were supplying products to achieve energy savings, reduce electricity usage, and facilitate a more comfortable life, before people began talking loudly about saving electricity, and since then we have continued to supply products to the market more quickly than our competitors, such as disaster prevention products and products designed for senior citizens. By scooping up small potential needs that others have not yet noticed, and supplying them in the form of products, we are able to immediately adjust our production and supply structure when demand emerges and begins to expand. By providing things just when the customer feels they are necessary, we are able to be of use to them, without fail. At the same time, we believe that this will help us overcome social problems such as the aging population and a large number of natural disasters.
Since the Home Products Division Headquarters was founded in 1978, we have developed not only products but also sales routes in response to the changing times, such as by pioneering sales channels to the home center industry, and opening the "Kurashi no eShop" for Internet shopping. In that sense, we are a pioneering team. Going forward, we will continue to avoid being taken hostage by preconceptions, and, as a pioneering team, take up the challenge of making people's lives richer and more comfortable.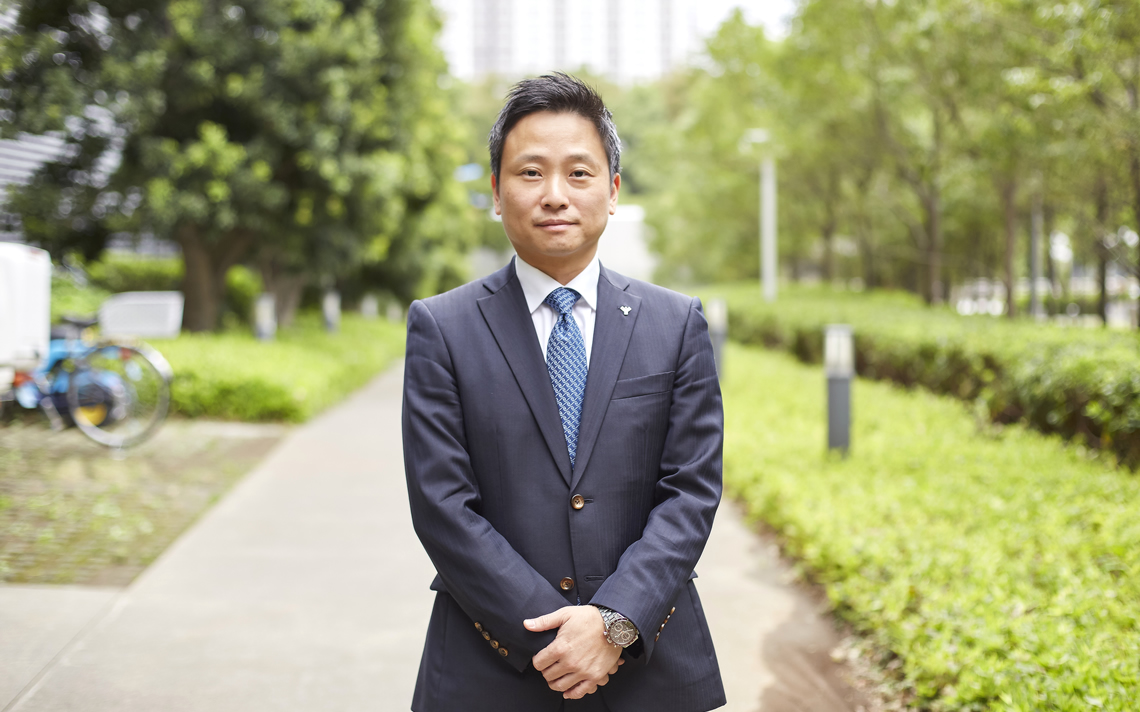 ---