Global network
YAMAZEN conducts global operations through a worldwide business network composed of 17 local corporations and total of 67 sales & technical service offices.
One of the important characteristics of our international business is high levels of engineering services mainly conducted by locally employed application and field engineers who have the expertise in a wide range of production technology.
We do not simply sell products, but maximize the performances of individual products and systems and provide our know-how for most efficient operation.And through close discussions with users and builders, we can provide the best solution in individual cases.
Recently, production system technologies have become more and more complex and sophisticated.
Under such a circumstance, Yamazen people, who provide undated information and suggest the optimum solutions, will be of great help to worldwide customers.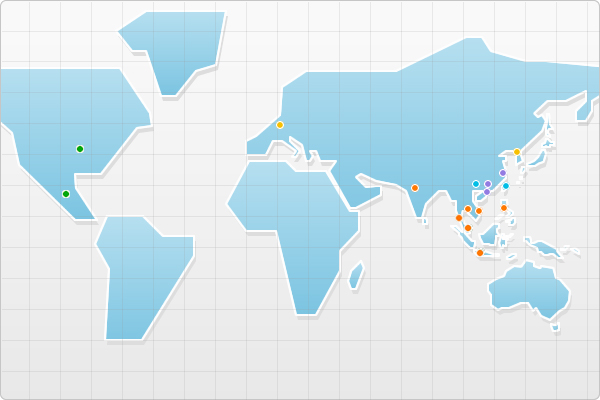 YAMAZEN GLOBAL HEADQUARTERS
2-3-16 ITACHIBORI, NISHI-KU, OSAKA 550-8660, JAPAN

Machine Tools Division Headquarters - International Department
Tel: (06)6534-3211
Fax: (06)6535-1991

Industrial Tools & Equipment Division Headquarters - International Department
Tel: (06)6534-3268
Fax: (06)6535-1938