Environmental Organization System

Environmental Organization System
Since introducing an environmental management system based on ISO14001 in the year 2000, Yamazen has worked to realize a more sustainable society by promoting environmental activities.
n terms of the environmental organization system, while updating the internal environmental regulations handbook it has been made mandatory for the list of compliance obligations to be checked for each office, so that environmental laws are observed.
Yamazen's environmental management system is as follows.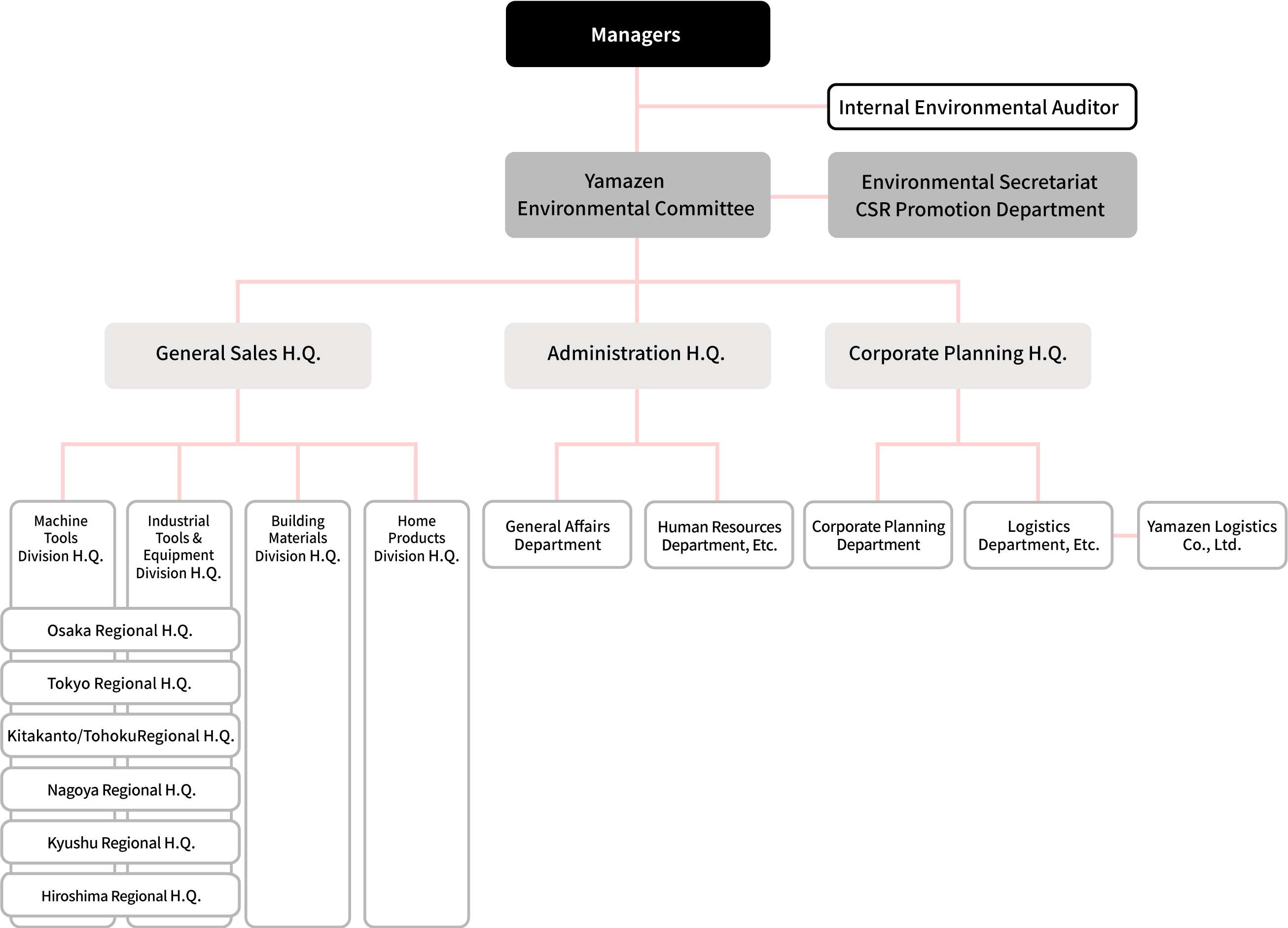 Apr. 1st, 2020
---