Business Network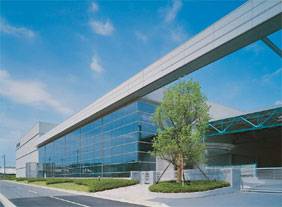 Yamazen is connecting the world and Japan through products and ideas supported by a worldwide network. Domestically, this includes two corporate headquarters, four regional headquarters, 53 branches, and a distribution network of 14 logistics centers; while overseas there are four regional headquarters and 67 offices.
Through a network consisting of the Osaka and Tokyo corporate headquarters, four regional headquarters, and 53 branches, Yamazen is engaged in community-based sales and services.
Yamazen also provides logistics services in response to user needs through a distribution network of 14 domestic logistics centers which are dedicated to production equipment and consumer goods.

Extending through the North America (Chicago), ASEAN (Bangkok),Taiwan (Taipei), and China (Shanghai), our overseas network includes 17 overseas affiliates, and 67 branch offices. We are committing significant managerial resources to the growing markets of China and Asia as regions of particular strategic importance.
As our core business, we provide business solutions and attentive services based on our cultivated expertise and unique achievements as a specialized trading company in the fields of machine tools, industrial equipment/related tools, and electronic equipment.